REAL ESTATE
REAL ESTATE
THE ART OF
THE ART OF
At John Thorogood we believe real estate is an art...
At John Thorogood we believe
real estate is an art...
Learn More
Learn More

VIRTUAL
PROPERTY TOURS
Click here to see
one of our latest
examples.

VIRTUAL
PROPERTY TOURS
. . .
Click here to see
one of our latest
examples.
FREE
VALUATIONS
Visits in Person
or via Zoom / Facetime
if required.
Book yours now.

FREE
VALUATIONS
. . .
Visits in Person
or via Zoom / Facetime
if required.
Book yours now.


Valuations
Austin Thorogood draws on his 30 years of local market knowledge to provide an expert,
bespoke valuation of your property.
He can visit you at your home or carry out a 'virtual' valuation via Zoom or Facetime.
All valuations are free and without obligation…
REQUEST A VALUATION
We know Northcote Road
Austin and his team know the market extremely well and quickly identified a purchaser, were efficient in execution, highly communicative and achieved a great result in line with his initial estimate. We could not have asked for more.
Dan – Vendor, Clapham Common West Side
The surest sign of confidence in an estate agent must be finding him dependable and transparent when he represents another vendor selling to you! Having bought our Clapham home via John Thorogood in 2012, we found Austin to be informed and easygoing in addition to the admirable traits above, so we turned to him when we wanted to sell the same property in 2021.
Dan – Vendor, Clapham Common West Side
We bought through John Thorogood and had a very positive experience. Responsive and helpful throughout and continued to be helpful after the purchase was completed. Would certainly recommend.
Matthew – Buyer, Clapham Common West Side
We were very satisfied with all the staff at John Thorogood. They were very knowledgeable about the market, responsive, polite and very efficient and professional. I would highly recommend them.
Linda – Vendor, Canford Road
We have had great experiences with John Thorogood. We worked with them both as buyers and as sellers and can say on both sides they were great. They knew the market and were able to negotiate good prices on both sides. I would highly recommend them.
Taylor – Vendor, Alderbrook Road
We were really impressed with Austin from the start. He was the only person we met who we felt really understood our house and how best to sell it at a realistic but ambitious price (given the area and its condition). After one meeting with Austin and a few calls, we felt like we'd be in very safe hands. And we were. The whole team was brilliant and prompt; the marketing of the property was first class and turned around very quickly so we could get onto the market.
Rhiannon – Vendor, Grandison Road
Austin and his team know the market extremely well and quickly identified a purchaser, were efficient in execution, highly communicative and achieved a great result in line with his initial estimate. We could not have asked for more.
Dan – Vendor, Clapham Common West Side
We moved our property from another estate agent as we had not received an offer. John Thorogood were proactive and professional and at the end of 4 months we had received 4 offers and a sale.
Jean-Pierre – Vendor, Manchuria Road
Austin and his team were extremely professional. They know their market exceptionally well and are able to pitch a price right, so it is a fair deal for both Buyers and Sellers. Be wary about using some estate agents who are too greedy - your house will hang around and then may need to be reduced by more than if it was pitched right in the first place.
Ben – Vendor, Grandison Road
Austin was excellent throughout the entire process of our house purchase. Very responsive and professional. The whole process felt smooth and stress-free. I would highly recommend John Thorogood for both buyers and sellers
Andre – Buyer, Montholme Road
They know the area backwards, unlike staff shovelled into bigger agencies' branches in the area. Good liaison with vendor smoothed inevitable bumps in the long road that is house purchase in London
M&P De Renzy-Martin – Buyer, Kelmscott Road
After only 3 days of viewings, we had multiple bids which Austin and Daphne negotiated well for us and Austin again advised us on selecting the best buyer, as there are more factors to consider than just price offered. Experienced and integrity are two words I'd use to describe Austin and his company. All in all, 100 times more straight forward than we ever thought it would be and changed my views on estate agents!
Rhiannon – Vendor, Grandison Road
Austin and the rest of the team at John Thorogood were a pleasure to work with for our house sale: efficient, responsive, and professional from start to finish. We would strongly recommend them.
Justine – Vendor, Kelmscott Road
Austin is the leading agent for high end properties between the commons. He has always been highly responsive and really helped push through the purchase of our new house. We are very grateful for his excellent work and his numerous recommendations post closing.
Jo – Buyer, Manchuria Road
We could not have found a more professional and friendly support, throughout the (stressful) sale process of our property. Austin and his team (a special mention to Nina for the great coordination!) are really able to offer an unrivalled combination of strengths in the area: a small and dedicated team, highly proactive and consistently transparent, with a strong Real Estate expertise and the best local market knowledge. A great and sincere thank you once again, for having helped us achieve the best possible outcome!
Olivier – Vendor, Leathwaite Road
The team at John Thorogood were very professional and extremely helpful during the sale of my aunts house. Would recommend them.
Mark – Vendor, Gorst Road
Great support from start to finish and even after exchange. Austin and his team are always ready to support/answer questions. Couldn't ask for a better mixture of personal and professional service.
Vanni – Buyer, Webbs Road
We used John Thorogood at the start of the year to find a property to rent in the Wandsworth area. Our experience was fantastic, the agent was professional, extremely responsive and knew a lot about the area. Would highly recommend using John Thorogood.
Harry – Tenant, Bolingbroke Grove
Austin and his team are such a pleasure to deal with and a welcome change from our previous experience with estate agents. Honest, straightforward, trustworthy and good value for money. Highly recommended.
Andrew – Landlord, Temperley Road
Wouldn't go anywhere else for letting / selling my property after bad experiences with other local agents. John Thorogood are definitely the nicest and most professional ones! Small and friendly team that was always up to date with the process (buying/selling/letting in my case). Also been very helpful with good advice over the years even when I wasn't an active client.
Monika – Landlord, Broomwood Road
John Thorogood were a breath of fresh air for us during what was a frankly frustrating search for a rental property. Other estate agents had many times tried to push us into longer and less flexible contracts that weren't at all what we were asking for, nor what we were happy with. I have my doubts that some of the landlords would have been pushing for them too. So when Daphne came along it was chalk and cheese! It was a fantastic, quick and easy process and I wouldn't hesitate to recommend John Thorogood to anyone.
Fraser – Tenant, Broomwood Road
Austin showed excellent knowledge of the local area, set sensible expectations around pricing and the likely timing of activity in the market. Between Daphne and Tom, they delivered the service promised. The service felt collaborative, professional, and transparent, and the whole team were very easy to work with.
Rob – Vendor, Thurleigh Avenue
An excellent service from start to finish. We received sensible and honest advice throughout the process, starting with value of the house and the odd jobs that needed doing prior to selling. But the team went well beyond what we would have expected, and in our absence they found and managed some local companies for garden clearance and the minor repairs. This was followed by an efficient listing of the property which led to a lot of viewings and successful sale. Throughout we were kept well informed and I am sure that their knowledge of the business helped make it such a smooth process. We would have no hesitation in recommending Austin and his team.
Philip – Vendor, Leathwaite Road
I initially approached another agent, but neighbours told me that JT were unequalled for local market knowledge and expertise. They were right; within 10 days we'd had 20 viewings and received the offer that proceeded smoothly to exchange and completion in a few weeks. Tom and the team were excellent, from initial valuation and advice about the sale, through the necessary hand-holding that goes with such a potentially stressful transaction. I would recommend their services to anybody looking to buy or sell in the area.
David – Vendor, Wroughton Road
I felt that I was in very safe hands throughout. A very professional seamless team who get the job done efficiently without dramatising the inevitable kinks in the road. John Thorogood are also totally honest, trustworthy and knowledgeable - you couldn't choose better.
Sarah – Vendor, Lavender Gardens
Dear Austin and Tom, Thank you so much. We are absolutely delighted and so excited about moving in. For some reason we took some persuading to go and view Hillier Road but Tom was right - and it was just what we were looking for - more in fact. Thank you for the 'little black book' of useful contacts and thank you again for all your help.
Amy & Fredrik – Buyers, Hillier Road
I was really impressed with your work on the sale process before and during. I thought you "sold" the property really well during the viewings and thanks for that effort. Thorogood were the best I experienced when buying the house (and I saw my fair share!!) and that's why I used you again to sell!
Tom – Vendor, Montholme Road
Extremely helpful and professional. Helped my purchase go really smoothly. I would definitely recommend them.
Kate – Buyer, Harbut Road
I had a great experience with Austin and Daphne, whilst buying my property in May. I would definitely recommend them to anyone looking for a professional estate agent, who really treat you as an individual and not just another number in their database!
Nicki – Buyer, Sisters Avenue
I have known the company for many years, so there was never any question as to whether I would use Thorogoods.  I was so glad to have mature, knowledgeable, no fuss people acting on my behalf, giving advice when requested, never forcing an opinion, but listening to what I had to say, and guiding me through the rather stressful few months. Thank you.
Harry – Vendor, Northcote Road
Austin and his team were brilliant. Really calm in a tough environment (Thanks Brexit!), but they were very good in filtering the viewings we had so that we only got proper potential buyers coming through. Really very helpful when we found a buyer too - kept everyone in the loop and chased at the right times. Highly recommended for a personal and professional partner.
Anthony – Vendor, Honeywell Road
The whole team at John Thorogood were top class: well informed, attentive, sensitive and wise in the ways of a sometimes mercurial market. They piloted us through a sale with skill and wisdom and we cannot recommend them too highly.
Martin – Vendor, Broomwood Road
We bought through them in the summer. He was very helpful before and after the sale. Austin is obviously an experienced broker. It is a well organized business - for example, they took down the signs exactly on time which is in stark contrast to so many companies that litter the street with their abandoned signs. I would use this company when I sell which sums up my experience as a buyer.
James – Buyer, Ramsden Road
Why we are different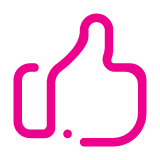 As an independent family-run business for over 30 years we take extra care to ensure that each and every client gets to know our whole team and is looked after like they're one of the family.
MORE ABOUT US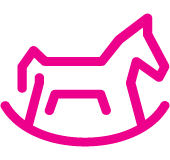 We tailor our communication, fees and service to fit your needs and make the moving experience stress-free and positive. You come first, targets come second, all driven by lots of hard work.
WHAT CLIENTS SAY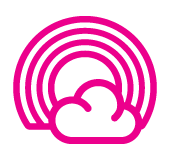 Our local expertise is second to none with thousands of properties between and around the commons sold, let and valued.  It enables us to provide sound, trustworthy advice to anyone moving home.
REQUEST A VALUATION
Meet the most experienced team on Northcote Road
If you're searching for a short let to bridge a gap between completions or during building works or for whatever reason, look no further.
Take a look at these beautiful serviced apartments in an ultra-convenient location close to Clapham Junction – available from a just few days to a few months with discounts available for longer stays…
FIND SHORT LETS